Women and Neuropsychology: development of teaching materials to increase the visibility of women in the scientific field.
An exhibition entitled Women & Neuropsychology will be held the last week of November at the University of Deusto. In this exhibition infographics and illustrations of the most influent women neuroscientist will be displayed.
The idea of this project was proposed one year ago by 4 lecturers and researchers, Acebo Garcia Guerrero, Naroa Ibarretxe Bilbao, Natalia Ojeda del Pozo and Leire Zubiaurre Elorza, that impart subjects related with Biology of Behaviour in the Grade of Psychology. Their aim was to make visible the contribution of women neuroscientists and to involve students in the process. To this aim, they sent this proposal to a University call that funds teaching innovation projects.
Once funded and as a practical exercise included in their subjects, students have been asked  to find information about women neuroscientists selected by their teachers, specifically information about their biographies, research career, main contributions and their impact. After this information was embodied in an infographic (see image 1).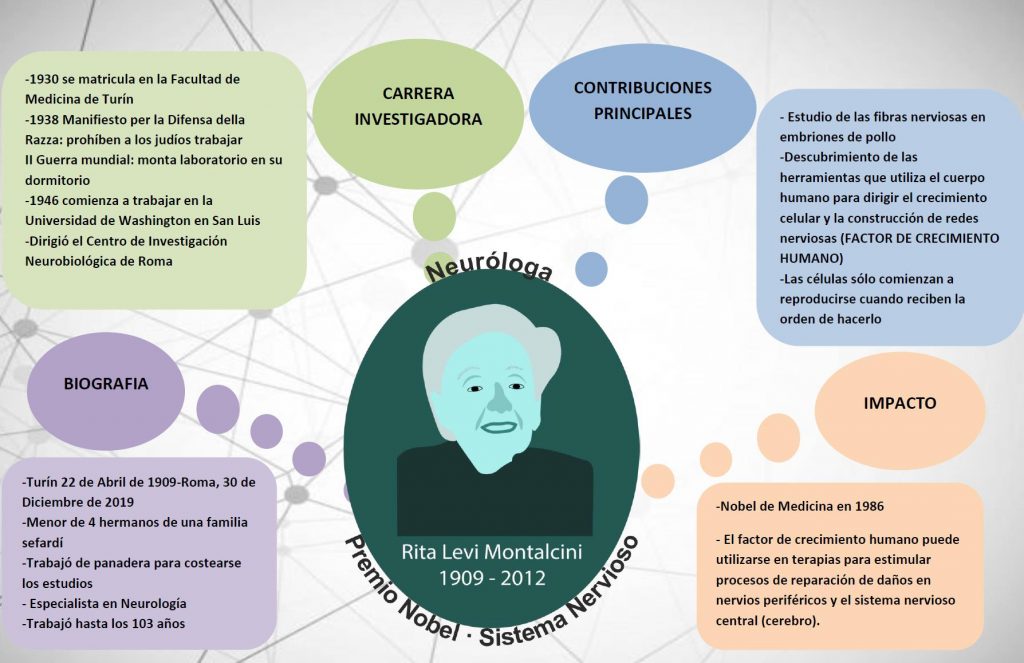 In parallel, 2 graphic designers performed an illustration of each women scientist selected for this project (see image 2). All this work will be exhibited at the University of Deusto from the 25-29 of November.
We hope you like it.